News
Automatic Lubricator, Unioeler automatic lubrication systems. Discover the best price on the market.
See the news and prices of Unioeler products, a reference point for lubrication systems for almost 60 years.

Did you know that the Unioeler company has almost 60 years of experience?
UNIOELER has over 57 years of experience as a manufacturer of oilers and lubrication units and is a specialist in all areas of lubrication. The company was founded in 1961 as a family-run company and has always been the reference for the development and production of lubrication products.
What does the company sell?
Today the Unioeler product range includes automatic lubricators, grease nipples, oil pressure gauges, oil level controls (in aluminum, brass and steel), products for automatic lubrication with different drive systems, manual and electronic and drop-by-line oilers, drop lubricators , centralized lubrication, lubrication units, oil tanks, stainless steel pressure vessels, oil level controls, minimal lubrication pumps and various lubrication accessories.
The ecological aspect.
Following the recent environmental legislation, Unioeler has become one of the first companies to work towards the creation of a micro-dosage lubrication system that has become an important innovation factor in the Unioeler product line.
What are the best selling products?
The EIO model Unioeler lubricator is electrically controlled and is suitable for oil and other liquids. Its content can be between 0.25 and 9 liters.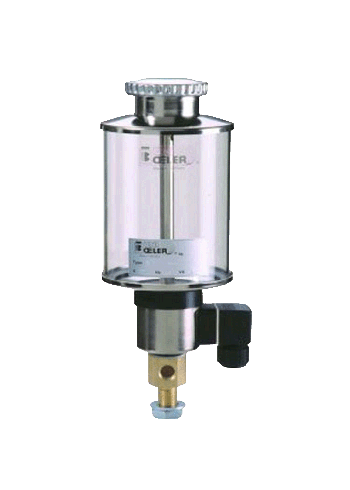 The Unioeler model ELO lubricator is used for automatic dosing of the drop of oil or other liquids. Its content unlike the EOS model can be between 30 ml and 3 liters.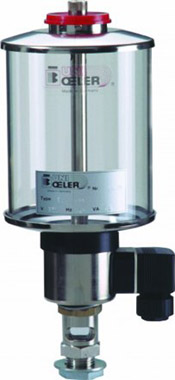 The MET model Unioeler lubricator has multiple electrical controls for the drip system (suitable for numerous points to be lubricated) of the lubricant for oil and other liquids. Its content can be between 0.25 and 9 liters.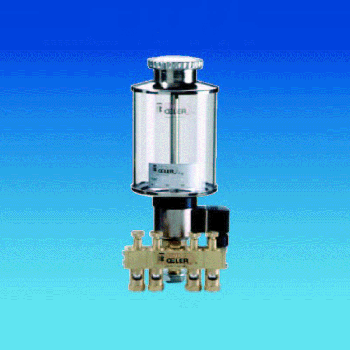 The EPO model Unioeler lubricator is a centralized lubrication unit UNI EPO 500-3000 (for a single line operation). Its content can be between 0.5 and 3 liters.
Automatic greasing control unit - QLS 301 e QLS 311
Computerized system that can lubricate up to 18 different points. In addition to the classic 24 V DC voltage, it can also withstand 230 V and 120 V alternating current. In addition to pumping grease, the model for pumping the oil can also be chosen. Capacity 1l. Maximum pressure 205 bar.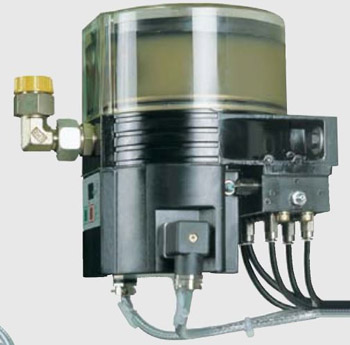 Multiline PE lubrication control unit
The PE control units are available with distribution up to 8 points, but can be equipped with progressive distributors for the lubrication of many points. They can reach a max. of 280 bar. Capacity of 1.2 l. They are compact, versatile, modular, adaptable for first assembly for machine and equipment lubrication. Available in various capacities, sizes and customizable operating intervals.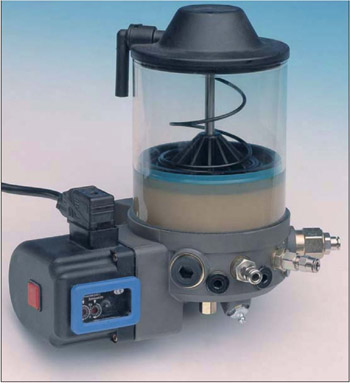 Greasing unit for 3 and 21 lubrication points.
Control unit with a tank capacity of 4 or 8 liters of grease. Available in 2 versions with 3 or 21 independent greasing points, each of which has its pumping element. Maximum pressure 280 bar.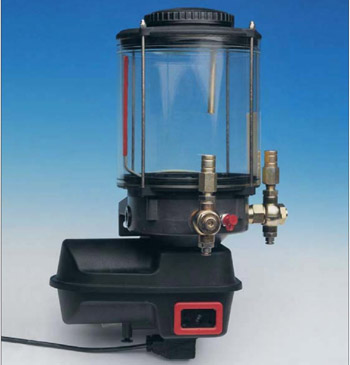 What are the benefits of Unioeler products?
1. - Better productivity.
2. - Very competitive price.
3. - Low lubricant consumption.
4. - Constant lubrication.
5. - Low maintenance costs.
6. - Practicality, security and reliability.
7. - Simple operation.
8. - Facility of reconversion of installations.
What are the fields of use instead?
1. - power plants.
2. - Construction Machinery.
3. - Mining and Extraction plants.
4. - Automotive Industry.
5. - Agriculture.
6. - Food Industry.
7. - Bottling & Beverage.
8. - Paper Industry.
9. - Ironworks.
10. - Chemical Industries.
11. - Lifting Systems.
12. - port Facilities.
13. - Woodworking.
14. - Textile Industry.
15. - Metalworking.
16. - Repair and overhaul workshops.
17. - Railways, subways and trams.
You need more information about Lubricators and Lubrication Units UNIOELER®?
Click here to see all products and technical data sheets of Unioeler products otherwise if you do not find what you were looking for contact us by email a info@ingrassatori.it, Tel. 0308085200 or whatsapp +39 3486000541 , we will help you find the best solution for you.
lubricatorstore.com
is an all-Italian company that wants to impose itself on the national market as a leader in lubrication systems. On our site you can find, in addition to several articles written specifically to help you, numerous products suitable for every type of use. Do not hesitate to contact us for information and visit our website to see all our goods.
Organized by lubricatorstore.com