Unioeler automatic lubrication control units
Computerized system that can lubricate up to 18 different points. In addition to the classic 24 V DC voltage, it can also withstand 230 V and 120 V AC power. In addition to pumping grease you can also choose the model for pumping the oil. Capacity 1l. Maximum pressure 205 bar.
The PE control units are available with distribution up to 8 points. They can reach a maximum pressure of 280 bar. Capacity of 1.2 l.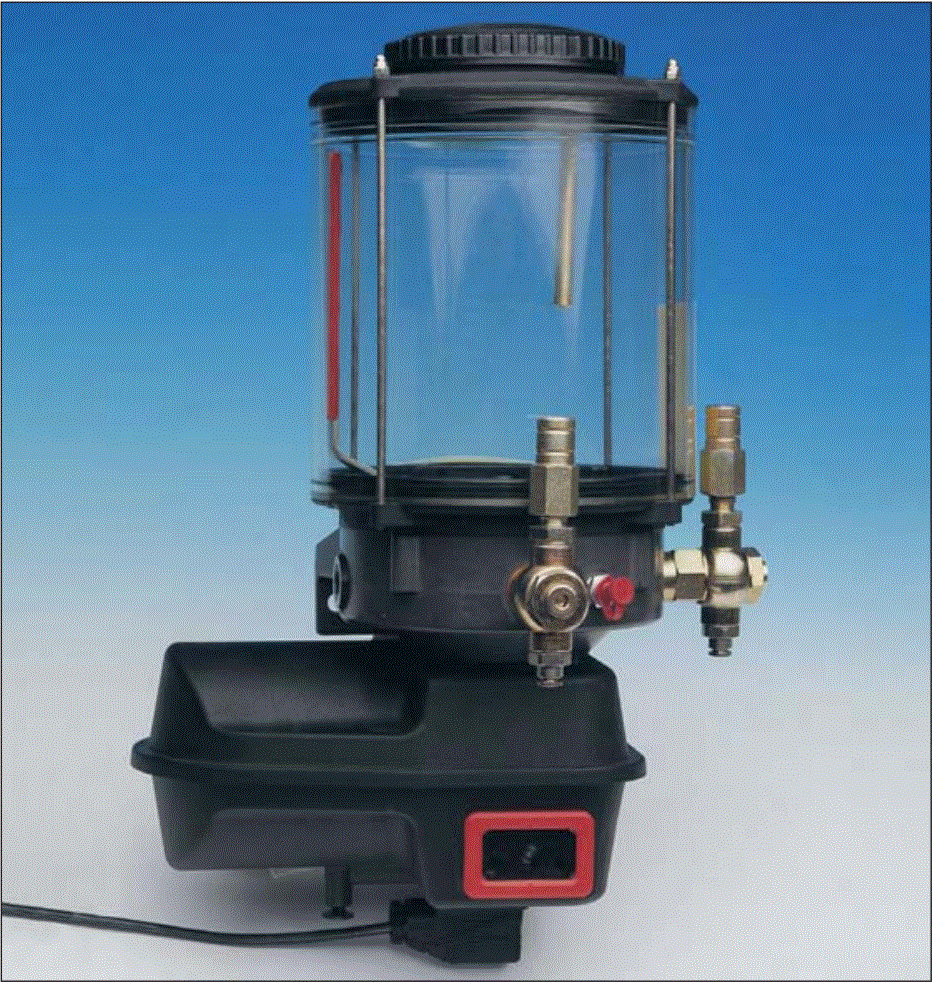 Control unit with a tank capacity of 4 or 8 liters of grease. Available in 2 versions with 3 or 21 independent greasing points, each of which has its pumping element. Maximum pressure 280 bar.