News
Greaser, Pulsarlube automatic lubrication systems. Discover the best price on the market.
See the news and prices of Unioeler products, an innovator for lubrication systems for almost 30 years.

Did you know that Pulsarlube was born in 1991 in Korea?
Pulsarlube has over 27 years of experience as a manufacturer and innovator of automatic lubrication systems. Over the years the company has expanded all over the world, managing to build a branch in the USA, one in Germany and one in China over a period of about ten years.
What does the company sell?
Using the patented, state-of-the-art microprocessor technology, Pulsarlube® provides the most innovative and reliable single-point automatic lubricator on the market. Backed by years of research and development, PULSARLUBE offers a wide range of superior quality products to meet the needs of its customers. Pulsarlube also supplies high quality products and services all over the world through its consolidated distribution network.
What are Pulsarlube's projects and values?
By 2021 the company wants to become the market leader in automatic lubrication products, hoping for a future with superior quality services and products; to a varied construction line and an ambitious research and development project.
What are the best selling products?
Electromechanical charge lubricators
They are electric lubricants in which the grease is supplied through a small integrated pump. They are used for greasing one or more points at a maximum distance of 6 m. The dispensing period can vary from 1 to 24 months, with a delivery at 60 atm of pressure and a temperature between -40 ° C and 60 ° C. The model is the Pulsarlube M, patented in 1999 and updated over time to keep up with modern companies.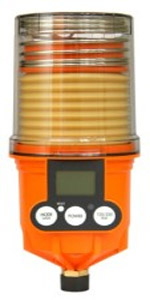 They are disposable lubricators used for greasing a single point. The dispensing speed can also be changed during operation. They have a delivery period of 1 to 12 months and a use temperature from -20 ° C to 50 ° C. They are UL and ATEX certified (former IA IIC T4 / IP68). The models you can find in this category are the Pulsarlube E and the Pulsarlube V.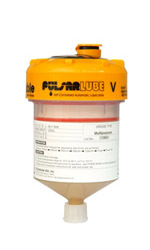 Rechargeable lubricants with mechanical charge
They are also known as "spring lubricators". Lubrication takes place on a single point with a charge of 100 ml. The working temperature varies from -23 ° C to 121 ° C. The model is the Pulsarlube S.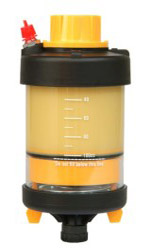 Are Pulsarlube products certified?
All Pulsarlube products are certified, thus guaranteeing the highest quality.
Here, on the Pulsarlube website you will find all the certificates of the proposed products.
What are the benefits of Pulsarlube products?
Increase your line with different products suitable for almost any application
Decrease the actual cost: Automatically lubricates up to 8 lubrication points at distances up to 20 feet. pre-filled lubrication lines included (specify grease type in advance).
Eliminates equipment failures: Provide precise lubrication at the right time, the right amount of lubricant is dispensed with selectable dosing cycles controlled by our microprocessor technology.
Eliminate contamination: Eliminates contamination introduced by a grease gun. The mechanical units provide quick and easy replaceable service packs, always keeping the lubrication point protected.
Eliminates the need to access difficult and dangerous places: The main advantages of our Pulsarlube M: remote installation and LCD information display allow easy monitoring up to 33 feet away. Simple to program with the push of a button, automatic lock mode, days remaining in the lubrication cycle, low battery, empty grease pack, excessive back pressure alarm sensor and much more!
Need more information on Pulsarlube automatic lubricators?
Click here to see all Pulsarlube products, otherwise if you don't find what you were looking for contact us by email info@ingrassatori.it, Tel. 0308085200 or whatsapp +39 3486000541 , we will help you find the best solution for you.
lubricatorstore.com
is an all-Italian company that wants to impose itself on the national market as a leader in lubrication systems. On our site you can find, in addition to several articles written specifically to help you, numerous products suitable for every type of use. Do not hesitate to contact us for information and visit our website to see all our goods.
Organized by lubricatorstore.com