Unioeler lubricant UST - Drip system lubricant - Model UST 60 - PLEXIGLAS - Capacity 140 ml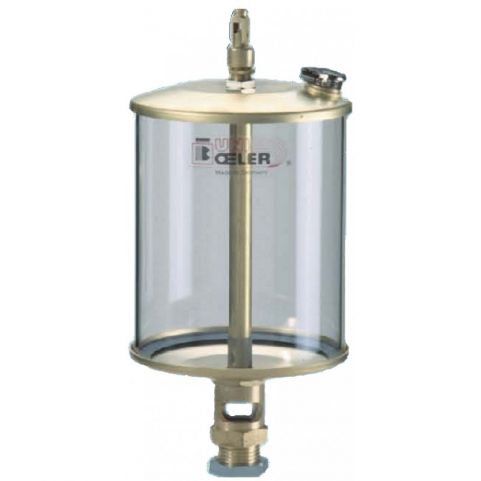 Unioeler lubricant UST - Drip system lubricant - Model UST 60 - PLEXIGLAS - Capacity 140 ml
Disponibilità:
disponibile
Prezzo:
0.00 €
Specifiche tecniche
Unioeler lubricant UST - Drip system lubricant - Model UST 60 - PLEXIGLAS - Capacity 140 ml

Brass with pickling treatment.

Lubricating model with drip system UST model of brass with pickling treatment, with spindle to precisely dose the drops.

Instant shut-off, anti-dust and anti-splash design with hinged cover.

- "PLEXIGLAS" glass cylinder or natural glass - easy visual control of the drip.