Unioeler UNI lubricator - Oilers with drip system - Model UNI 100x120 - GLASS - Capacity 1000 ml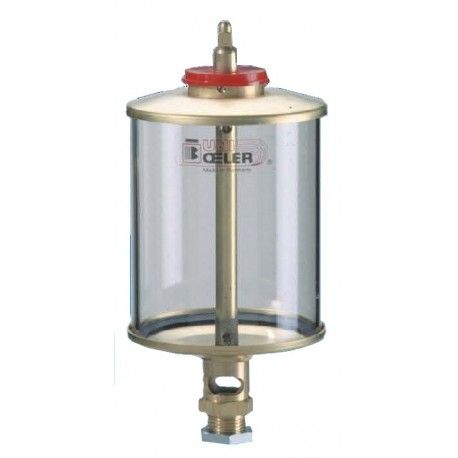 Unioeler UNI lubricator - Oilers with drip system - Model UNI 100x120 - GLASS - Capacity 1000 ml
Disponibilità:
disponibile
Prezzo:
0.00 €
Specifiche tecniche
Unioeler UNI lubricator - Oilers with drip system - Model UNI 100x120 - GLASS - Capacity 1000 ml

Brass which has undergone pickling treatment.

UNI lubricant model with drip system of brass treated with pickling, with spindle to precisely dose the drops.

Instant closure, Filling tray with dust cover -

Cylindrical glass in Natural Glass

- excellent visual inspection of the droplet all G 1/2 "standardized threaded connection have from the UNI 80 x 100 on an interior G 1/4 "

internal thread as standard.

With this offer the possibility of a pipe or a pipe fitting.